A story of adoption from a celebrity's perspective.
Celebrity Babies and Kids - Moms & Babies - People.com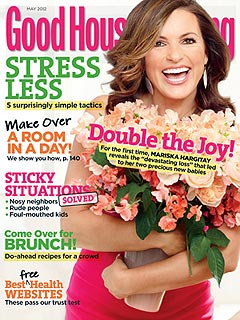 Courtesy Good Housekeeping
Mariska Hargitay is used to dealing with heart-stopping situations on Law & Order: SVU, but nothing on-screen compares to her harrowing experience adopting two children.
In the span of six months last year, Hargitay and her husband, actor Peter Hermann, adopted both daughter Amaya Josephine, now 13 months old, and son Andrew Nicolas, 9 months.
Hargitay and Hermann have a biological son, August, 5½, whom Hargitay says is feeling "pretty good and pretty powerful" about his younger siblings.
"August thinks this was all his idea," Hargitay tells Good Housekeeping in their May issue. "He said, 'I want a baby sister,' and Amaya came. Then he said, 'I want a baby brother,' and Andrew came."
View original post 485 more words
Tags: adoption awarness